Webinars
How to Optimize Your Insurance Forms and Document Lifecycle [Webinar]
Speakers: Karlyn Carnahan [Celent] and Angie Winn [GhostDraft]
Creating clear, engaging forms and documents is a major tenet for all insurers. And optimizing the communications lifecycle, from inception to delivery, helps carriers drive speed to market, cost savings, and better customer experiences.
To understand current approaches and issues in the lifecycle, Celent interviewed 10 insurers about their existing processes, organizational structure, the pain points involved, the various constituencies served, and the use of technology.
Join industry experts from Celent and GhostDraft to learn:
Industry trends for the communication lifecycle
Recommendations to optimize your processes
The latest technology to support your insurance form and document lifecycle
Meet the Panelists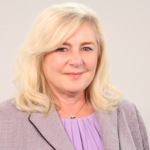 Karlyn Carnahan
Head of Property Casualty, North America at Celent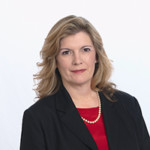 Angie Winn
VP, Business Development at GhostDraft
Need more info on our Solutions?
Find out how we can help you create better experiences, greater efficiency and more agility to ensure your business is always in touch.