Wow your customers with a customized, accelerated claims process
Wow your customers with timely, interactive, and highly customized claims correspondence, while maintaining control and compliance.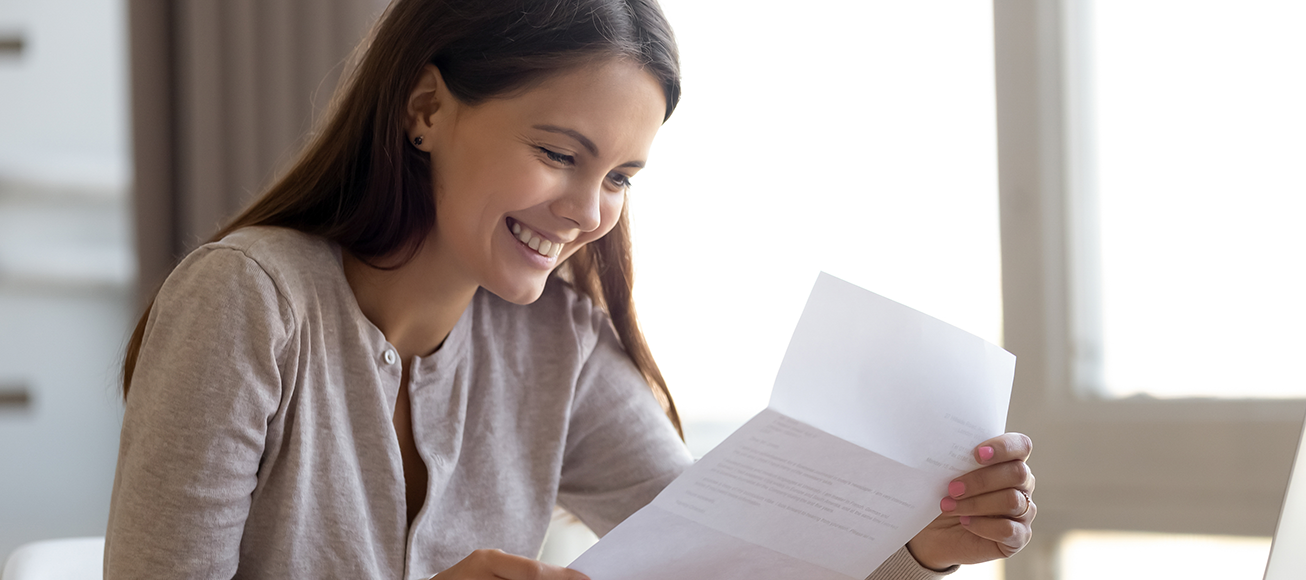 Deliver a unique claims experience every time
The claims process can be stressful for customers. They want an insurer that puts them at ease with personalized communication as well as a speedy resolution. And many are even willing to switch providers to get it. GhostDraft helps you automate your communications management, empowering business users to customize each claim correspondence while maintaining compliance.
Craft customizable, interactive documents
Maintain compliance and control
Create a customer-centric experience
Craft Customizable, Interactive Documents
GhostDraft offers content authors the flexibility and freedom to make each claims correspondence unique. Business users are empowered to edit specific free-form fields in documents and send the final document through the workflow approval process, thus providing a tailored claims experience for every customer.
Business users are also able to easily generate interactive communications that leverage individual preferences. This makes it easy for you to deliver customer-facing communications in each individual's preferred language, format, and channel.
Deliver Personalized Claims Communications
Give customers a highly personalized claims experience with customizable and interactive documents, while also ensuring consistency and compliance.
Improve Customer Engagement
Increase engagement and brand loyalty by allowing your customers to choose the type of communications they receive, as well as when and on what device they receive them.
Build Stronger Customer Connections
Delivering a great claims experience creates happy customers who are willing to spend more, try new products and services, and recommend your brand.
Maintain Compliance and Control
GhostDraft delivers advanced control over the claims production process, thereby streamlining communications. Business users are given appropriate levels of flexibility in claims document creation and delivery, ensuring personalization and compliance. Insurers can lock down specific sections or pages in claims communications to guarantee consistency and compliance. Content authors are empowered to customize the claims correspondence by personalizing approved, editable sections. After making changes, business users send the documents through the workflow process to ensure approval.
Using an intuitive CCM platform, business users create, test, and collaborate on all templates stored in one secure, cloud-based location. GhostDraft also provides a unique feature that eliminates duplicate data entry across numerous forms. Leveraging our subscription tool, business users can create master content templates, simplifying complex change control by offering the ability to edit thousands of documents by easily changing just one subscription form.
Accenture Report
"61% of insurance customers say their insurer choice is influenced by the quality of the carrier's claims-handling and customer services."
Create a Customer-Centric Experience
Your customers expect a personalized, clear and fast claims resolution. GhostDraft's CCM suite empowers business users with all the tools they need to do just that. Shifting communications creation from IT to business users creates process efficiencies that get communications to the customer faster, accelerating resolution. By streamlining your customer touchpoints during claims, you optimize your customer engagement when it matters most. Ultimately building brand loyalty that leads to renewals and referrals.
Complex documents, simple solution
GhostDraft gives your business team the power to build stronger customer connections through easy-to-create, personalized communications.