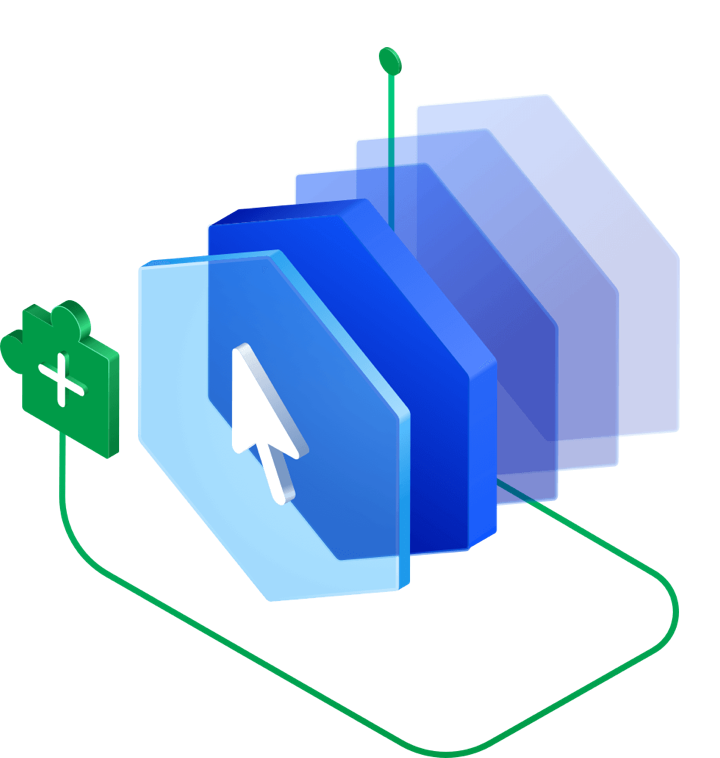 Customer Communications Management
Build strong customer connections, create operational efficiencies, drive cost savings, and minimize risk with the only true all-in-one CCM platform.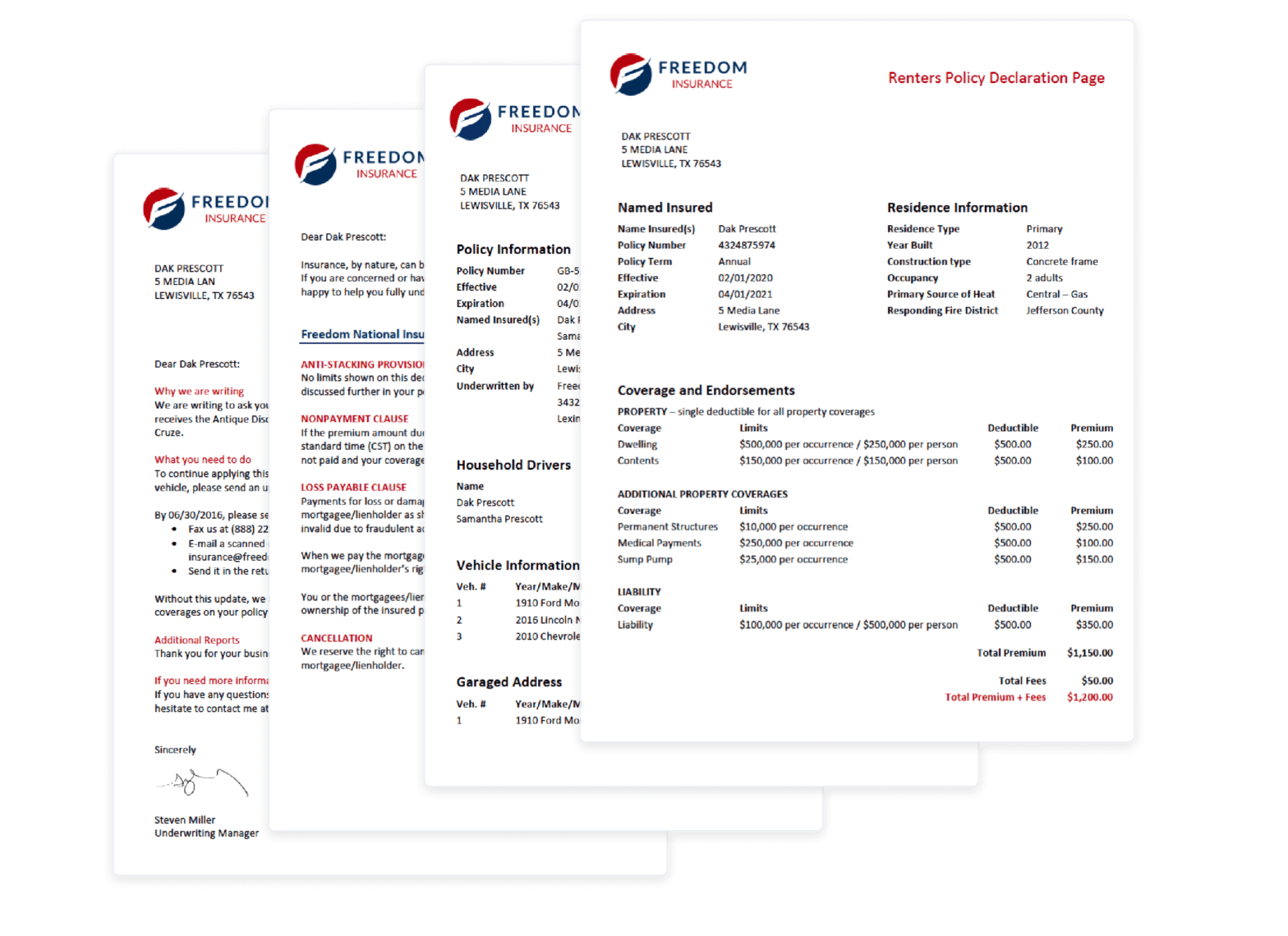 Empower business users to create and manage batch, on-demand and interactive forms and documents
Get to market faster with streamlined and automated communications production
Deliver personalized, omnichannel, as well as an interactive experiences at scale
Control the customer experience across the entire organization with one intuitive platform
Fabrice Harel-Canada
Project Manager for People's Trust
GhostDraft has empowered our non-technical users to significantly improve and standardize our customer correspondence by making it easy to design, test, and release new documents. What used to take days now only takes a couple of hours, thus making us better positioned than ever to communicate effectively with our insureds.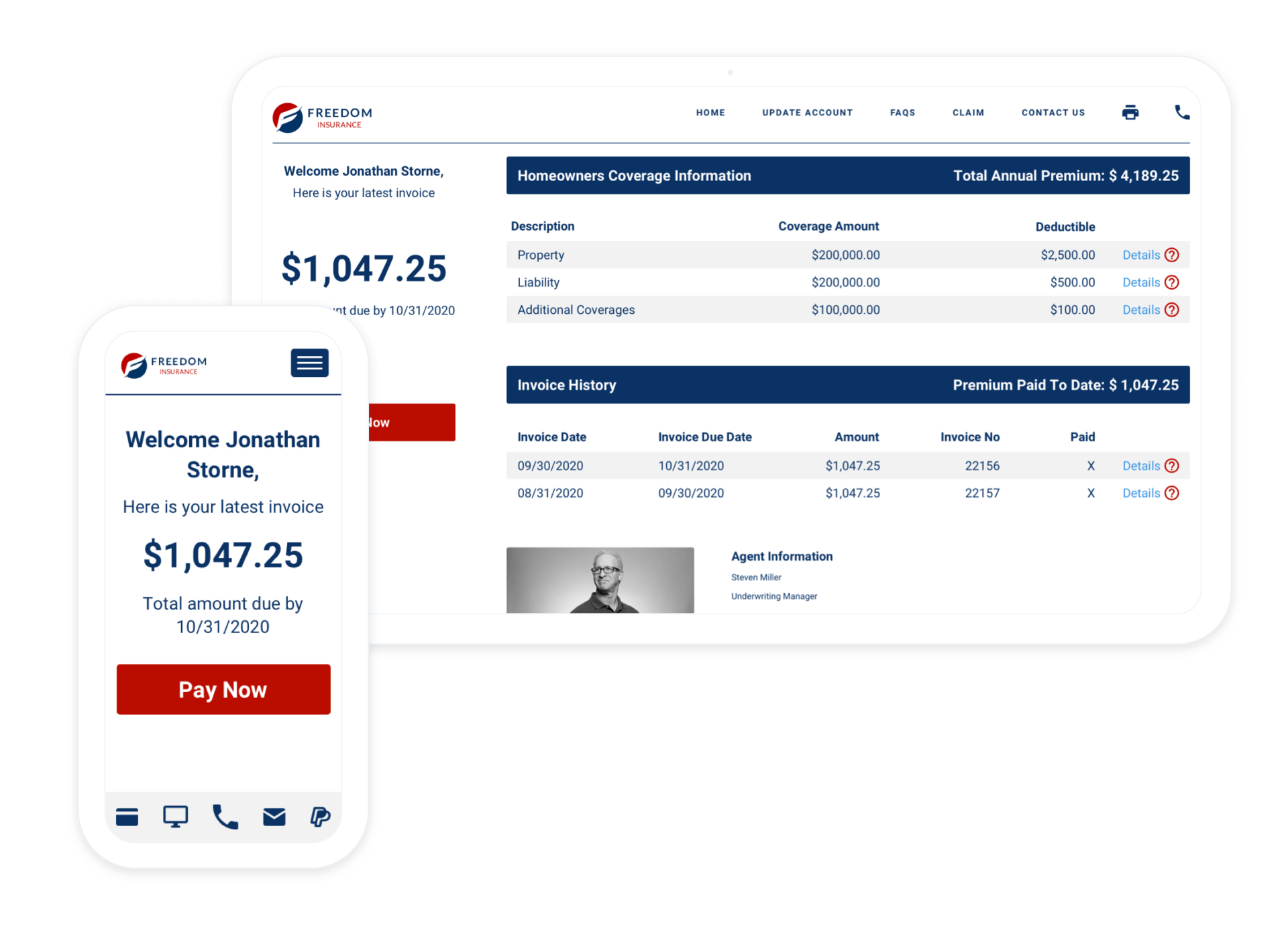 Transform communications into engaging omnichannel experiences
Deliver hyper-interactive, responsive, and compliant digital communications with ease. GhostDraft makes it simple for business users to personalize communications with drag-and-drop business rules using natural language. Users can incorporate each customer's preferences to generate and deliver correspondence in their preferred language, format, and channel. They can also optimize the same template for various devices and applications.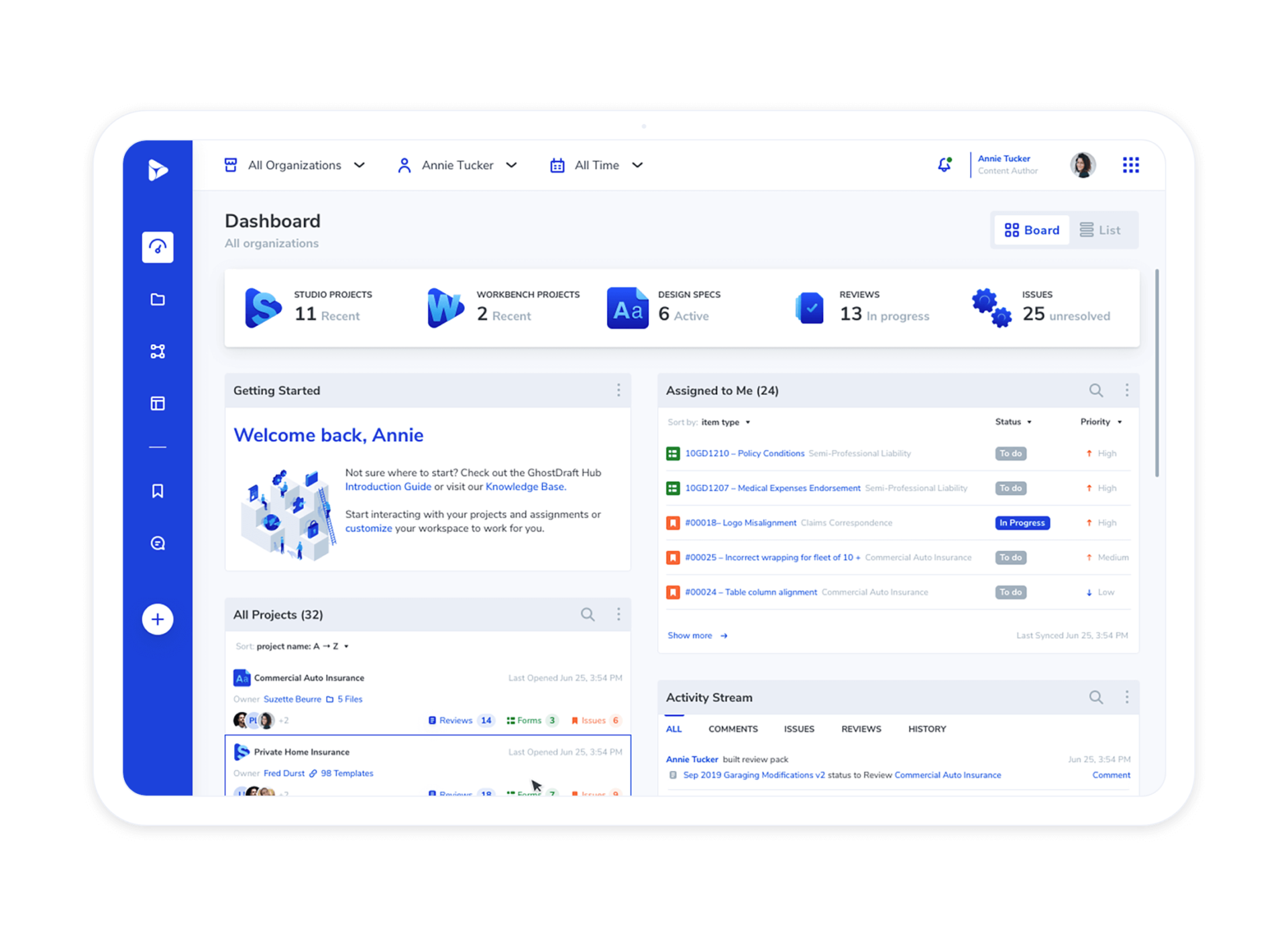 Streamline end-to-end communications on a single platform
Manage all of your communication needs - from design to delivery - on one centralized platform created for your entire organization. Collaborate with teams and also create customizable dashboards to track issues and project statuses. Standardize specification requirements to minimize errors and production inefficiencies. Build customizable workflows using drag and drop to automate and accelerate production and delivery processes.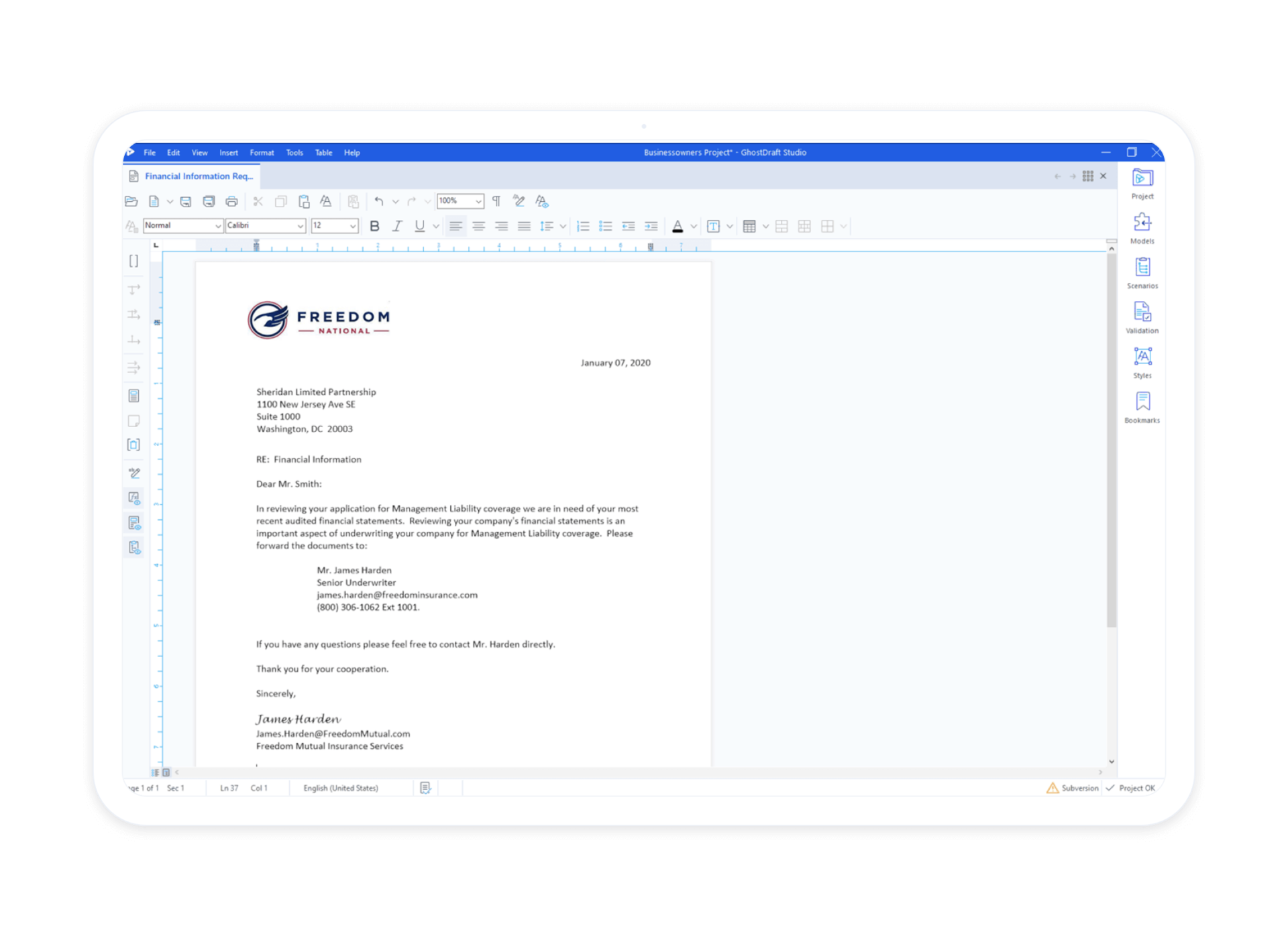 Ensure consistent and compliant communications across the customer journey
Collaborate with key stakeholders, such as compliance as well as legal teams, across the entire communications life cycle. Ensure compliance with brand standards as well as government regulations via automated review and approval alerts. Build and share content across multiple templates to simplify change control. Lock approved content and content positioning for consistency and compliance. Also automate history and content archiving.
Product Features
One platform to manage all your communication needs from end-to-end
GhostDraft's intuitive platform offers an end-to-end communications management solution to increase retention rates, accelerate customer acquisition, reduce costs and also improve operational efficiency. Replace complicated code with easy clicks and drag-and-drop workflows to simplify the communication cycle as well as get to market faster.
Batch, on-demand, and interactive
Omnichannel output
Personalization using business rules
Business rules in normal language
Drag-and-drop template design
Preference management
Automated alerts
Customizable online dashboards
Bookmarks
Asset referencing and content sharing
Sentiment and content analysis
Content recommendations
Proofing and testing
HTML5 output
Style preservation
Concurrent editing
Personalized videos
Tasks and project manager
User-based roles with single sign on
Approval system
Content and design locking
Content auditing
Testing with sample or real data
Content multi-language support
Data capture
Web-based authoring environment
Web-based review portal
Upload and store multimedia
Standardized specifications requirements
Project and issue tracking
Automated archiving and versioning
Charts, graphs, forms and multimedia
Table of contents and dynamic numbering
Secure web services file submission
Web-based file submission
Automated batch and regression testing
Barcodes and QR codes
Chatbots
Business user orchestration
Effective dates
Data mapping and sourcing
Data virtualization
Test data management and editing
Secure web APIs
Encryption key management
Communications history
Common data model
Data enrichment
Encryption at rest and in-transit
Get the competitive advantage with GhostDraft CCM
For over three decades, GhostDraft has helped insurers of all sizes optimize and scale personalized communications. Let's find out what we can do for you.
REQUEST A DEMO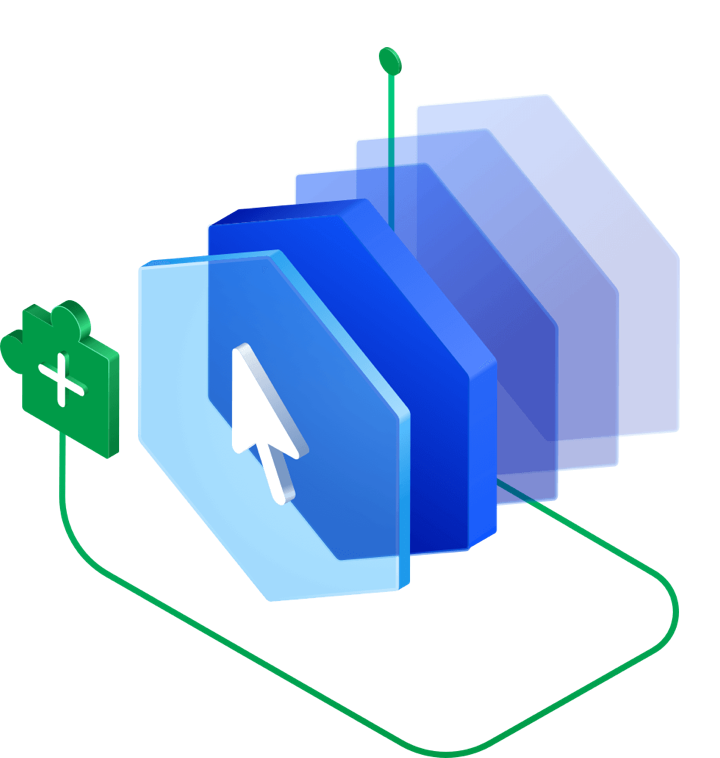 Need more info on our Solutions?
Discover how GhostDraft can help you create better experiences, greater efficiency and more agility across any platform.