News
GhostDraft Unveils the First Insurance Communications Lifecycle Management Suite
Last updated: June 8, 2023 | 4 min read
TORONTO, October 26, 2021 – GhostDraft, a leading customer communication and digital experience solution provider, today announced the upcoming launch of GhostDraft 360, the only forms and document lifecycle management suite designed to help insurers drive speed to market and exceptional customer experiences.
GhostDraft 360
Spanning all types of insurance communications, such as policies, claims, and filing documents, GhostDraft 360 streamlines the entire lifecycle of documents from inception to delivery in one unified and cloud-native platform.
"The pandemic accelerated insurance carrier priority on speed to market to meet changing customer needs, but many continue to struggle with developing, filing, and implementing new products and product changes," said Tom Benton, Strategic Advisor at Aité-Novarica. "While Customer Communications Management (CCM) platforms can help manage communications for these products, few have capabilities to specifically manage the documents required during the product development process. Solutions like GhostDraft's 360 suite provide tools that address insurance carrier document needs for product development and across the full policy lifecycle."
"Today, many insurers are looking to bring innovative and customized products to market faster than ever and to evolve these seamlessly as client needs change. Yet they invariably find the process of designing, reviewing, testing, and maintaining documents for new lines of business to be notoriously slow," said Wayne Toms, CEO at GhostDraft. "Working with insurance carriers for 10+ years, we realized traditional customer communications (CCM) solutions only manage the authoring and delivery of forms and documents, leaving half the process to be completed manually with siloed processes, technology, and teams. That's why we designed GhostDraft 360, the first platform to manage the insurance communications lifecycle across the entire process. This all-in-one suite delivers everything you need to get new or updated products to market quickly."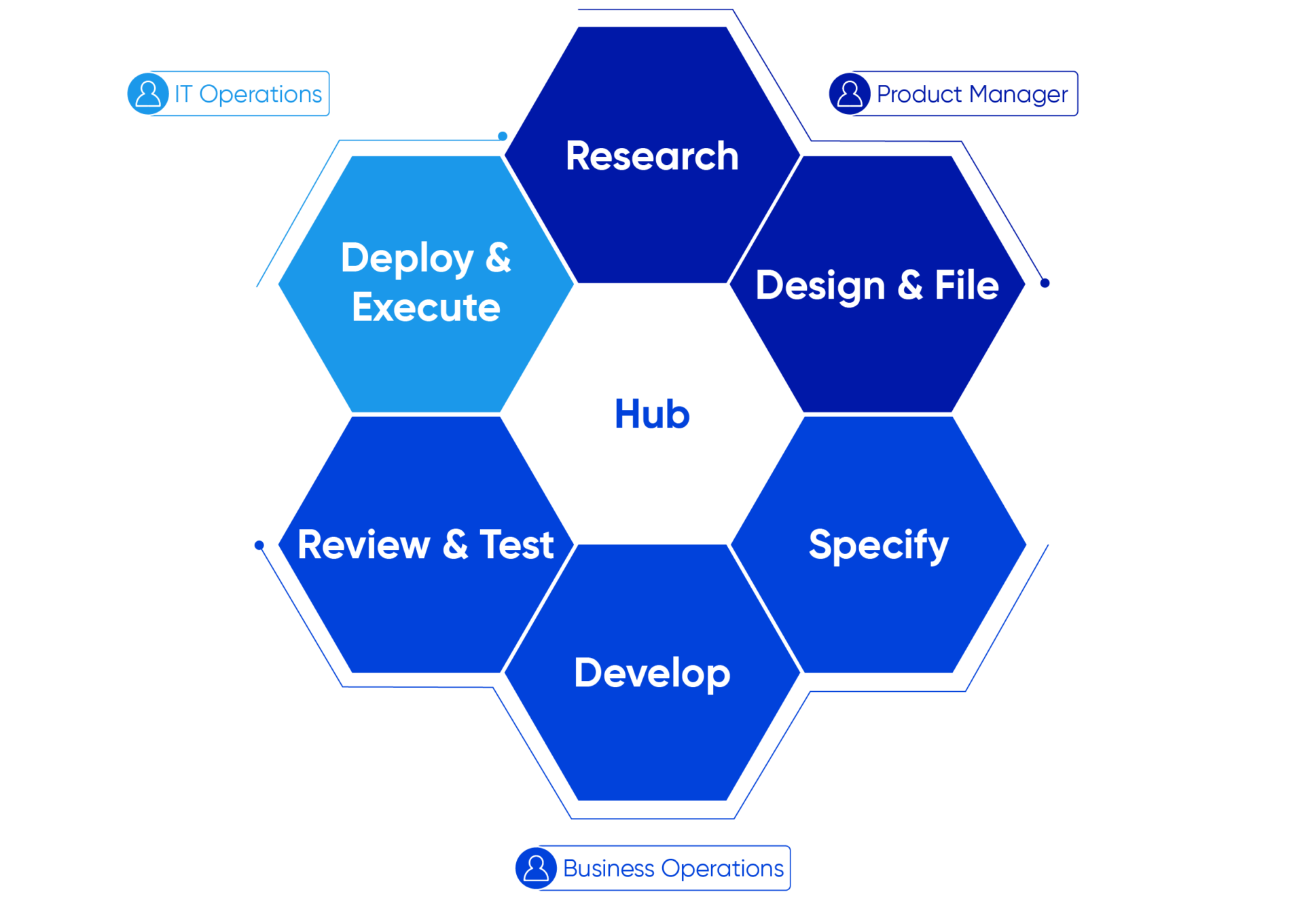 Built for the entire organization, insurers can now automate the end-to-end document design, production, and management processes in one tool. This includes the following modules:
Hub. The role and web-based project manager that connects your team and your projects throughout the communications lifecycle. Hub is also where insurers can access the intelligent form library with smart search capabilities.
Research. Designed for insurance product managers to keep up with the latest product trends, you can smart search and side-by-side compare internal and external forms and documents from a centralized library.
Design. A collaborative and straightforward MS Word authoring environment for document origination or updates with a smart library and collaboration with an entire audit trail.
File. Enable compliance users to auto-generate filing packets and compare filings side-by-side.
Specify. A standardized way to quickly capture content requirements and rules and collaborate on specifications.
Studio. The powerful and easy-to-use authoring module. Designed for business users to create, manage, and test all types of templates in a collaborative environment.
Workbench. Let IT users map data from multiple core systems to a document domain model instead of each template.This empowers business users to develop dynamic content without knowing how to code.
Configuration Manager. An online tool that enables business users to create customized workflows using pre-configured tasks or creating new ones.
Review. An easy-to-use, web-based tool for stakeholders to review and test communications while reporting issues, providing feedback, and accelerating approvals.
Test. A highly intuitive automated batch and regression testing tool.
Deploy and Execute. Give IT users the ability to quickly manage and track release deployments for efficient publishing and archiving. GhostDraft's execution architecture is designed as a set of loosely coupled web services to provide high levels of flexibility and scalability.
Why GhostDraft
GhostDraft 360 will enable insurers to streamline the communications lifecycle while accelerating speed to market, building engaging omnichannel experiences, and driving operational cost savings.
Trusted by over 65 carriers in North America, the GhostDraft core CCM solution, from specification to execution, has been on the market for over a decade. The Research, Design, and Filing Modules will be available with GhostDraft's all-inclusive subscription in 2022.
To stay up to date on GhostDraft 360 availability or to learn more, contact us at info@ghostdraft.com.
About GhostDraft
GhostDraft empowers insurers to transform communications into engaging experiences fast. For over three decades, carriers have used GhostDraft's intuitive end-to-end customer communications and digital experience platform designed for insurance. As a result, 65+ insurers leverage GhostDraft to streamline the lifecycle of personalized omnichannel communications at scale. The GhostDraft suite integrates into your business to create better experiences, greater efficiency, reduced compliance risk, and more agility. Discover what you can do with GhostDraft: https://www.ghostdraft.com.
CCM
CCM Technology
Customer Communications
Customer Experience
Digital Experience
Need more info on our Solutions?
Find out how we can help you create better experiences, greater efficiency and more agility to ensure your business is always in touch.