News
GhostDraft Unveils LiveDocs, the Next Wave of Insurance Communications
Last updated: June 6, 2023 | 3 min read
TORONTO, June 23, 2020 – GhostDraft, an industry leader in customer communications management (CCM), today announced the launch of LiveDocs. LiveDocs is a modern, highly interactive, and secure document format using web-based technology. It offers a new way for insurance carriers to transform complex and static communications into useful, easy to understand, and engaging experiences.
"As the world is changing in profound ways, so is customer expectations," said Larsen Lockwood-Hall, CEO of GhostDraft. "The way we live, work, buy, consume, as well as interact has changed for good. Customers are demanding personalized, two-way, data-driven, responsive, and interactive communications. As a result, we are bringing you GhostDraft LiveDocs, empowering you to seamlessly collaborate with your team to create, manage, deliver, and track rich HTML5-based communications."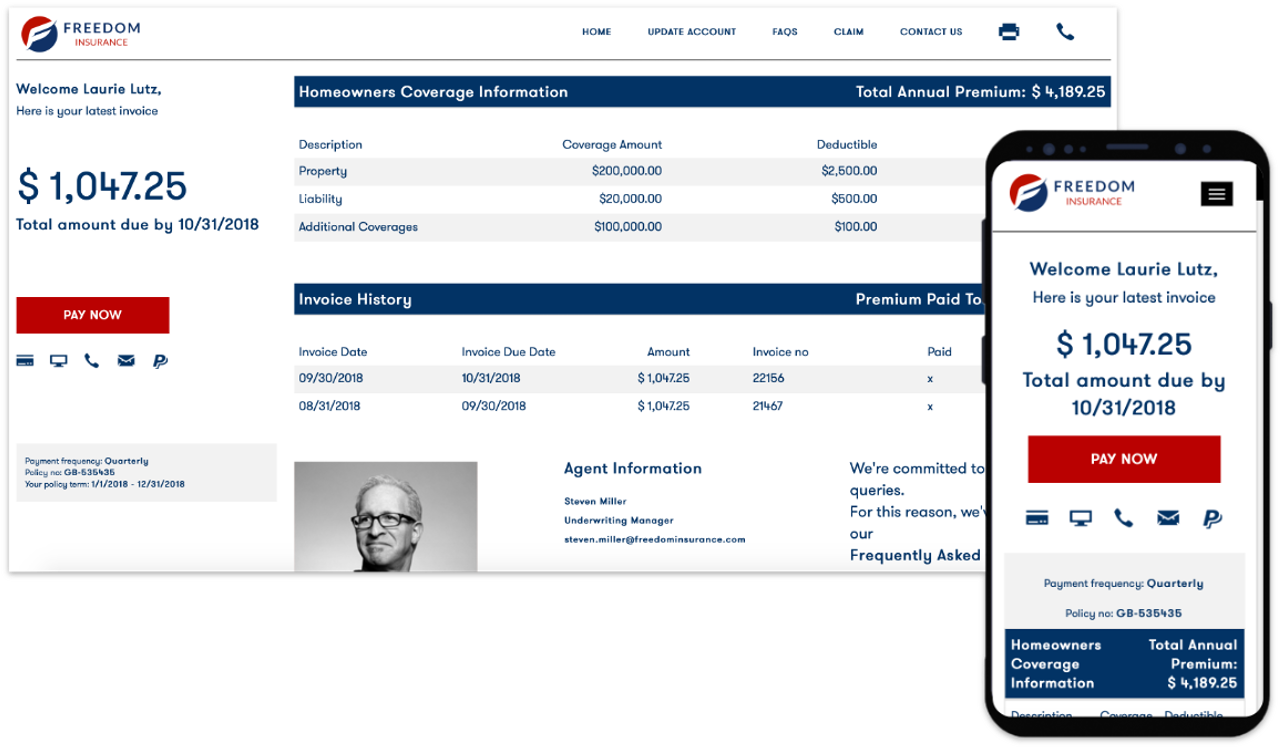 Features of LiveDocs include:
Interactive forms

Interactive graphs and charts

AI-driven voice query

Live calculators

Personalized video

Chatbot integration

Omnichannel delivery

Encrypted, unchangeable format

Advanced authentication

Integration to payment gateway

Search, sort and filter

Export to excel, save to PDF, or print
By creating one template that adapts to any device upon delivery, GhostDraft LiveDocs additionally provides insurers an intuitive way to develop clear, compelling communications. Because of this, you will take advantage of:
Deliver an enriched customer experience

Reduce print, postage, call center, and support costs

Reduce average days-to-pay

Create a competitive advantage

Strengthen, expand and acquire customer relationships
LiveDocs is also useful for:
Quotes

Customer onboarding

Billing statements and invoices

Marketing communications

Policy documents and renewals

First notice of loss

Claims communication

General correspondence

Life insurance annual statement

Agent onboarding and commission statements

Shareholder investment statements
LiveDocs is available now and also includes a flexible pay-as-you-go pricing model. For more information on LiveDocs, visit GhostDraft LiveDocs or view a sample insurance billing LiveDoc.
About GhostDraft
Meet your customers' changing needs with the leading digital engagement technology for top insurers. Our advanced customer communication as well as document automation solutions integrate into your business. As a result, you will create better experiences, greater efficiency, and more agility across any platform. For more information, email info@ghostdraft.com or you can also call 855-776-2016.
GhostDraft Media Contact
Tori Combs
Marketing Manager
+1 (416) 363-5360
CCM Technology
Insurance Solutions
Need more info on our Solutions?
Find out how we can help you create better experiences, greater efficiency and more agility to ensure your business is always in touch.